SHOW PAGE!
Megan is doing a great job showing Magic!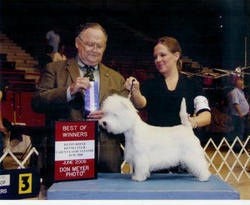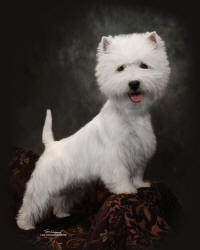 Magic's professional portrait.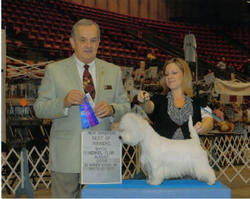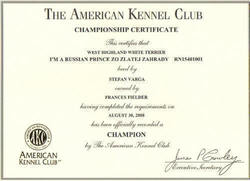 Prince's champion certificate from AKC.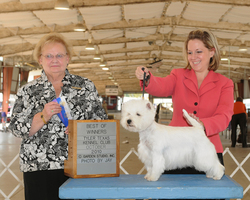 This is Iris, we kept her back to show. She took Best Of Winners at the Tyler dog show in mid-October, only her second time in the ring! We expect great things from Iris, check back often to see how she does!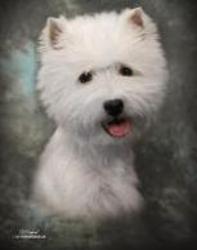 A Prince son "Magic", now a finished AKC champion!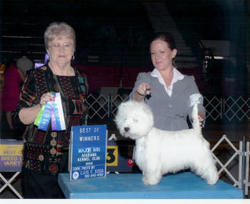 Prince taking Best Of Winners.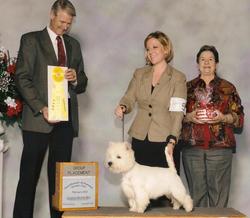 Prince's son Charly at 1 year!  Picture taken after his BOB & Group 3 placement at the Pine Bluff AR show 2/11.
Click on these links to see youtube videos of Charly and his sister Iris in the show ring!  The first link is Charly, the second link is Charly and Iris and someone else's grown westie.  In the second video, Iris is being handled by Megan Johnston Bennett and Charly is being handled by Megan's neice. 
http://www.youtube.com/watch?v=5qrDTWuYe-I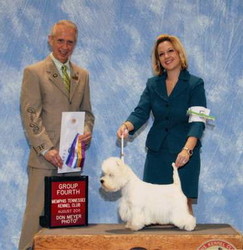 Kingsley took a group four in August!! As of 9/11 he needs only two points to finish!
UPDATE: KINGSLEY IS NOW A CHAMPION! HE FINISHED ON 2/4/12 AT THE PINE BLUFF AR DOG SHOW! CHAMPION PHOTO COMING SOON!